Why Klearly needs access, what kind of access is needed, and how to set up access
Table of contents
What is Klearly?
Klearly is a SaaS product that reads sales, marketing, and customer success data from HubSpot. Klearly uses machine learning to understand how teams' activities quantifiably contribute to revenue, and which activities sales, marketing, and customer success teams should prioritize next.
Requirements
To set up HubSpot with Klearly, you need:
For the HubSpot Sales product: Sales Administrator permissions in HubSpot.
For HubSpot CRM or Marketing products: Administrator permissions in HubSpot.
To replicate email events, you'll need to have Super Admin permissions in HubSpot.
More information about HubSpot user roles and permissions can be found in HubSpot's documentation.
Instructions
To grant Klearly permission to access data from your HubSpot instance, a HubSpot user with the correct permissions should follow these steps:
Step 1: Verify requirements
Verify your HubSpot account has Admin or Super Admin permissions for the tools outlined in requirements.
Step 2: Complete the data integration following your custom integration link
Choose to connect HubSpot via the Klearly Portal. You can expect to get this link from a Klearly team member.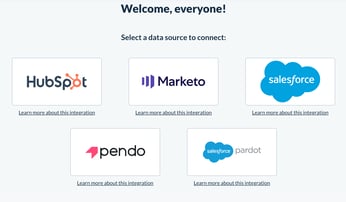 Video Tutorial (1 minute)
Here's a short video demonstrating how to establish the connection.
Questions
If you need any assistance, reach out to us at onboarding@klearly.com.