Why Klearly needs access, what kind of access is needed, and how to set up access
Table of contents
What is Klearly?
Klearly is a SaaS product that reads data from Pendo. Klearly uses machine learning to understand how teams' activities quantifiably contribute to revenue, and which activities sales, marketing, and customer success teams should prioritize next.
Requirements
Integration API access enabled on your Pendo account
Admin privileges
Instructions
Step 1: Create a Pendo integration key
Sign into your Pendo account as a user with Admin privileges.
Click Settings > Integrations.
On the Integrations page, click the Integration Keys tab.
Click + Add Integration Key.
In Description field of the window that displays, enter "Klearly" under the description
Click Create.
The integration key will display in the Key column:

Keep the integration key handy - you'll need it to complete the setup in the next step.
Step 2: Complete the data integration following your custom integration link
Choose to connect Pendo via the Klearly Portal. You can expect to get this link from a Klearly team member.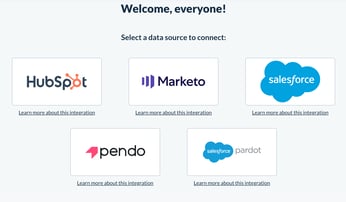 Video Tutorial (30 seconds)
Here's a short video demonstrating how to establish the connection.
Questions