This post is part of the B2B Retention Handbook series. To explore more challenges and solutions, check out the series here.
What if you could understand how a customer felt in a new way? More than a simple Net Promoter Score and needing to "check-in" because their renewal is coming up, there are many methods to create appropriate channels to get a sense of how customers are feeling about your product.
Patterns in product usage and customer engagement through meetings, offerings, and other efforts can help predict when and how your team should show up. Predictive analytics offers options to take advantage of all the data your team is creating to support your customer in a proactive and personalized way.
Check out the reasons behind why customer satisfaction might dip and how to recover with a variety of strategies.
Outline
Reasons
Customer satisfaction lies behind every decision to renew or churn. It's rarely as simple as a number, like Net Promoter Score, however. Customer satisfaction has multiple important facets that your revenue team should pay attention to, including:
Achieving customer financial or other goals
Maximizing ROI from your products and services
Building a trusted, personal, go-to relationship
Feeling that your team cares
Efficient, effective onboarding and support
Reliability and fast response to fix problems and answer questions
Innovation to continuously improve the product and service
Solutions
Bonus: Find patterns in customer communications, predict outcomes, and be there with the right message every time.
We can't read customers' minds, but we can understand them better. By aggregating customer communications data from all of your incoming and outbound sources, Klearly's predictive analytics allows you to find patterns of what's working and what's not. Pursue or pause activities with customer segments based on their needs because we know that more activity can be frustrating if it doesn't apply to them.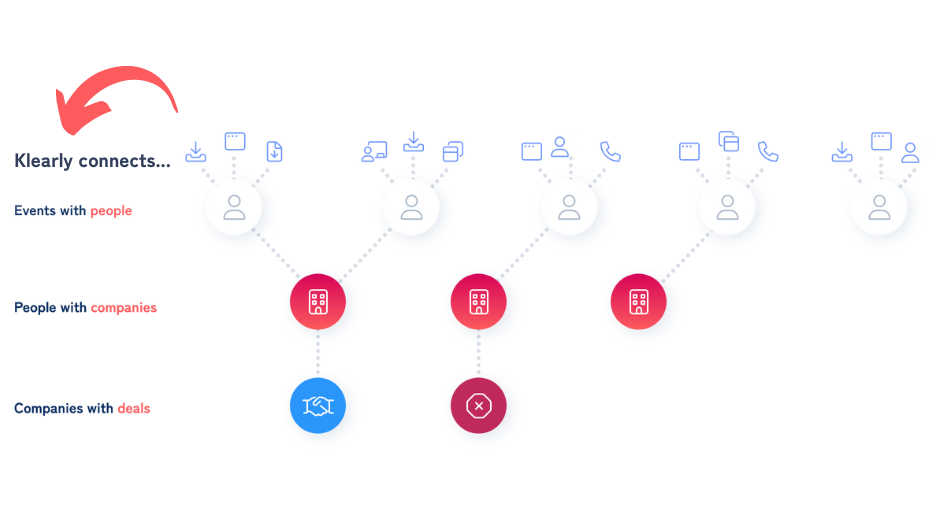 Your team can act as a unit with a strategy and notifications on the combined outreach intensity so messages don't get overwhelming. Klearly's data unification and predictive analytics allow you to monitor customer communications and be there with the right response before things turn negative and churn becomes more likely.